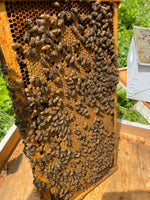 Waggle Dance Apiary
We are a family of beekeepers from Burlington, CT.
Our mission is to raise and manage healthy hives of honey bees in the towns of Burlington, Colebrook, Harwinton and New Hartford, CT for the purposes of pollination, education and stewardship of these amazing creatures. 
Pure, Unfiltered, Raw, 100% Connecticut Honey
Please LIKE us on Facebook:
www.facebook.com/waggledanceapiary
Waggle Dance Apiary
23 Saw Mill Rd., Burlington, CT 06013
WaggleDanceApiary@gmail.com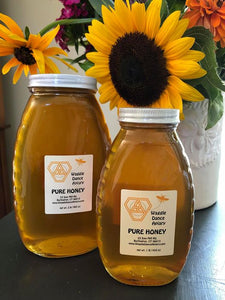 HONEY- Free delivery within 10 miles of Burlington, CT with a $20.00 minimum purchase.
Choose:
"SHIP" option on final checkout for free delivery. Minimum purchase of $20.00 is required to view this option.
-OR-
"LOCAL PICKUP" at YES FITNESS 292 Spielman Hwy, Burlington, CT (CVS Plaza)
Please wait for a confirmation message that your order is ready for pick up.
Honey